Worldwide cover to most countries - We've expanded our range of cover.
4 Reasons to choose Car Excess Insurance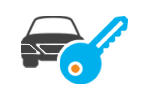 Vehicle Key Replacement
We cover the costs incurred replacing a lost, stolen or damaged rental car key. As well as replacement locks and the locksmith charges.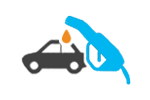 Misfuelling
We cover the costs of cleaning out the engine and fuel system if you accidentally put the wrong fuel type in your rental car.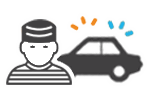 Theft & Vandalism Cover
We cover you if you are liable to pay out due to accidental damage, fire or vandalism to, or theft of, the rental car.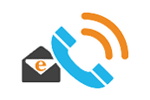 Always here to help
Our emergency helpline are here to help from Monday to Friday. All our providers are UK Based.
What is Car Hire Excess Insurance?
Within the cost of hiring a car is the insurance. This is usually provided by the rental provider. The car hire companies often charge a high excess for damage to the vehicle even if the accident is not your fault. This in some cases has been upwards of £1000. This means even if you are not responsible for the damage, you will still have to pay the big excess. With Car Hire Excess Insurance from CarExcess.co.uk you'll be covered if the unforeseeable was to happen. You will receive cover in the event of an accident or your hire car being stolen. Our reimbursement Policies cover you for damage to the car, damage to tyres, the windscreens and undercarriage. We are also able to cover you for stolen baggage, rental key replacement costs and Personal Accident costs.